This is a short blog: The current debate at the SEC going on right now (December 17, 2014 and we have 60 days to comment on this as the general public) is about the definition of an accredited investor. There are two interesting presentations and anyone can down load by following the link we provide (click on Mary Jo White's picture).
Be your own judge if you think that tightening the restrictions will help or hurt our economy and the entrepreneurs starting new businesses or will it just help widen the income gap between the really rich and the not so really rich? Here are some facts:
There are an estimated 8.5 million accredited investors in the US

400,000 to 500,000 tops, are active private equity investors in startup companies
Regulation D investment for 2014 will come in at about a total of $980 billion
Venture capital about $30-$50 billion (estimate)
Angel capital about $25-$35 billion (estimate)
Private equity - $350 billion+ (est.)
The rest ($550+ billion) is who knows?
The IPO market will be about $250-$300 billion (est.)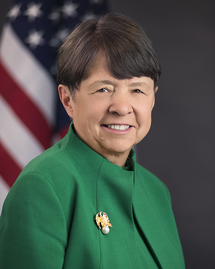 Ms Mary Jo White
SEC Chairperson
Just click the image and it will take you to the SEC site where you can download the two presentations. You will see the link on the right hand side under the date: December 17, 2014.
If you are a visual person, then you can go to the following two links and if you have Windows Media player, you can actually hear who is saying what in the meeting!
Thanks and good luck listening and reading. For entrepreneur's this is a vital discussion!